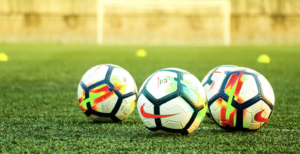 NOTE: This article was written prior to the United States women's national soccer team winning the 2019 World Cup so the opening was edited slightly. Congrats to the #USWNT!
Although the Women's World Cup is over, there were many tactics in play and there is still plenty to learn from the teams and their coaches. We noted three takeaways you can implement for your team to win big.
#3 Build a Deep Bench
Develop teams of two – at least two employees who can perform the same duties. This ensures you have depth and someone able to step in or step up in each role. Cross training is another way to score. It not only allows employees to learn different roles and gain appreciation for others, but learning new skills is also an integral part of development. Professional development makes people feel valued and they will in turn have higher job satisfaction and stick around — so building a deep bench is a win-win.
#2 Work on Team Chemistry
Don't be afraid to step away from day-to-day duties to foster team chemistry. A team retreat or even a short team building activity will prove just as valuable as daily work. The time spent away from work will create a solid team that is more productive and willing to dig deep during challenging times. Creating a team that everyone can rely on takes effort, but will help you win in the end.
#1 Plan to Win
Great businesses don't just happen. Just as coaches step back to analyze the competition and create a strategy, make it a point to plan at least quarterly. Take the time to reflect on your goals, refine business practices and course correct as needed. With a little planning, you and your team will be on your way to winning big.
---
Have open positions to fill?
Contact KeyStaff
– Texas full-service staffing agency. Direct-hire, temp-to-perm & temp placements.